Startup to National Presence Within Three Years
Opportunity: Utilize liposuction marketing to be the first-to-market providing innovative body contouring services to everyday people.
Solution: They partnered with Destination Marketing to identify markets, brand the concept, and develop and launch an aggressive growth-oriented marketing strategy
What we provided: Developed business growth and market penetration strategies. Executed full brand implementation and devised an aggressive digital and electronic media rollout. Employed a wide range of lead-generation tactics and continued to nurture prospects and refine lead-generation tactics throughout the full consumer journey.
Liposuction Marketing 2.0: Develop a Keen Understanding for the Audience
Managed and led multiple target audience focus groups pre-launch and then on an annual basis to gather feedback about the mentality of prospects, the advertising approach, brand aesthetic, and the website user experience. Garnered first-hand knowledge of the efficacy of our messaging strategy.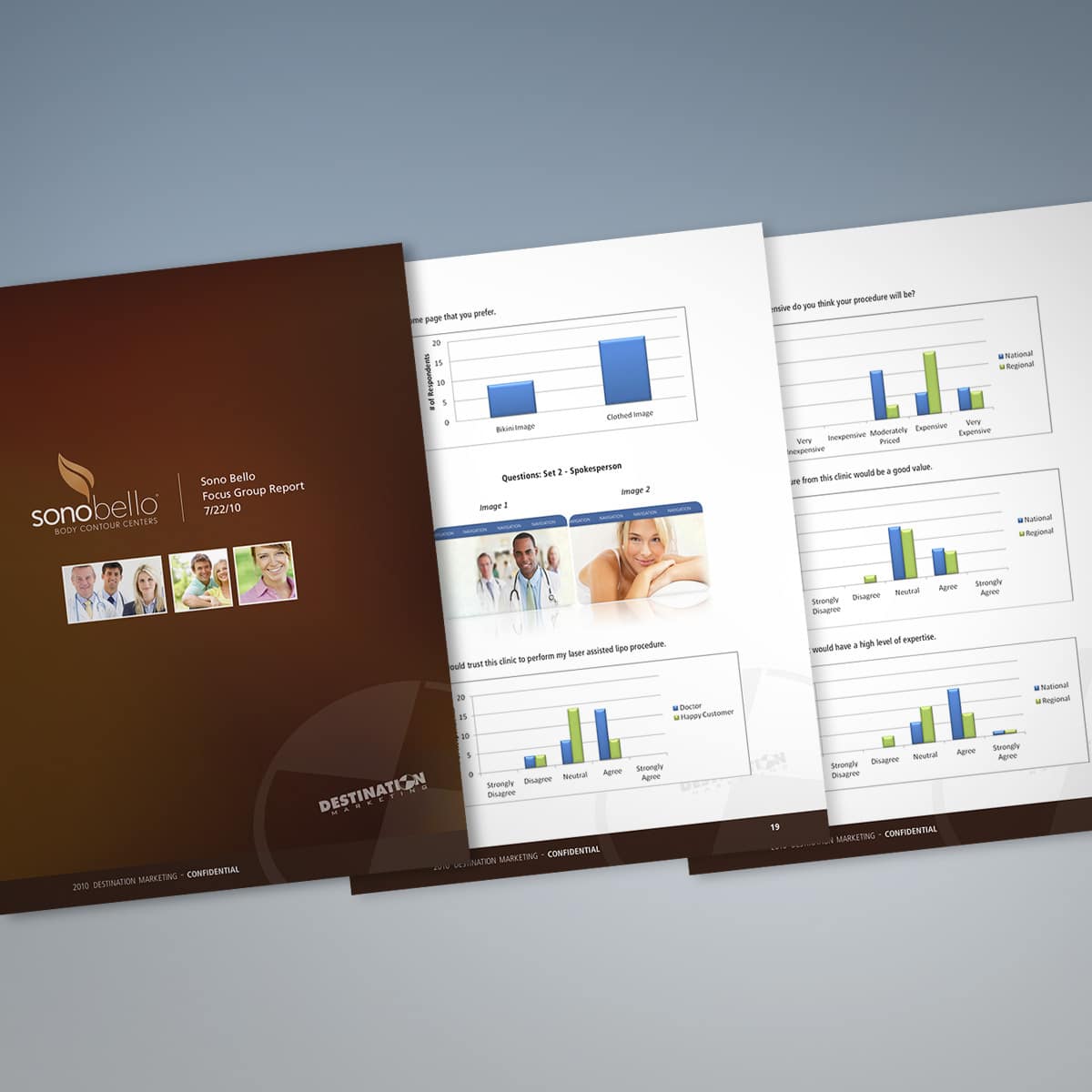 Set the Bar with a Category Leading Brand
Conceived and trademarked the name Sono Bello, Italian for "I am beautiful." Developed a memorable and inspirational company slogan: "It's your life. Live it beautifully." Created all brand assets including the logo, brand look, and color palette. Secured website URL and 1-877-SONOBELLO.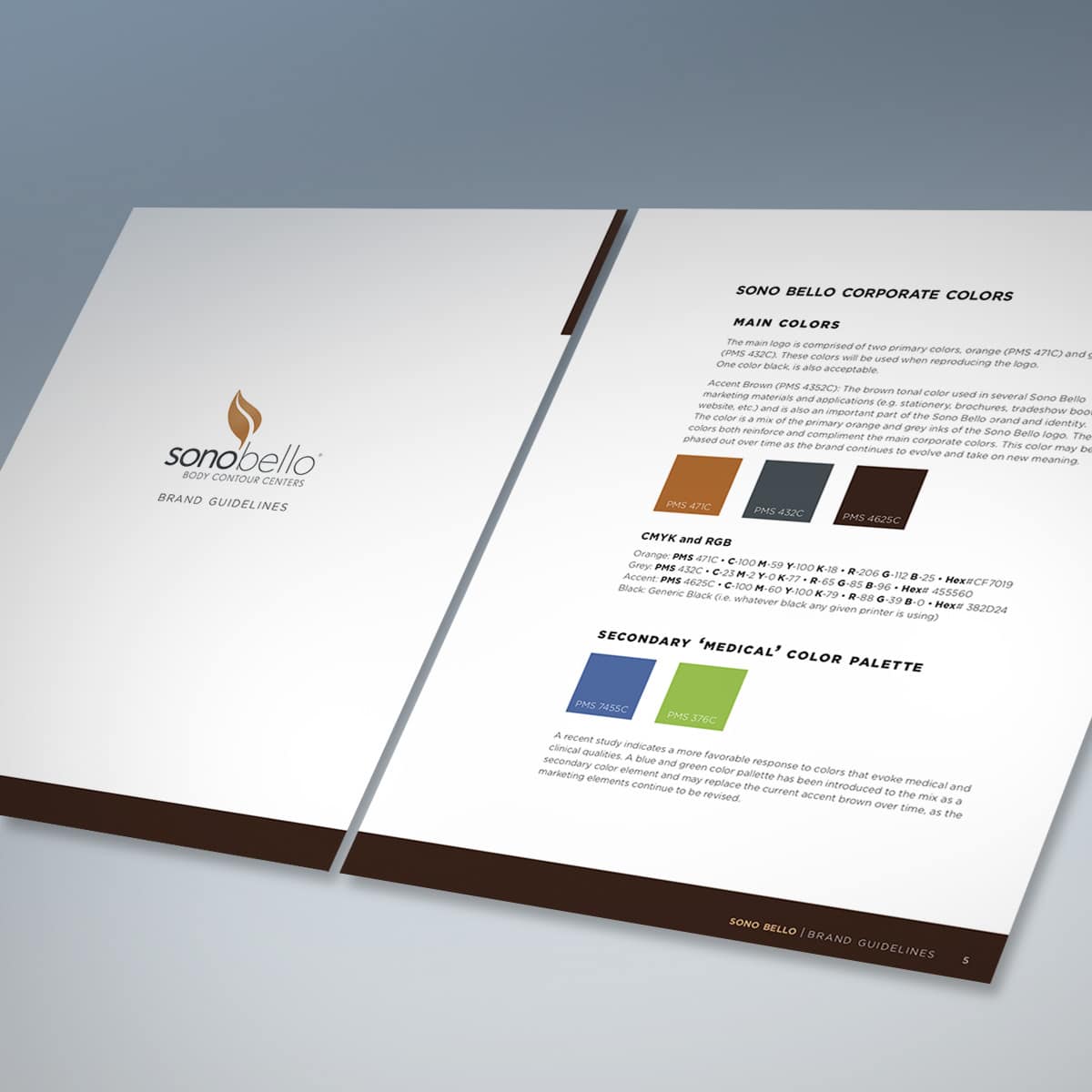 Business Papers
Designed a full business paper portfolio including cards, stationery, folders, and multiple corporate and procedure-related brochures.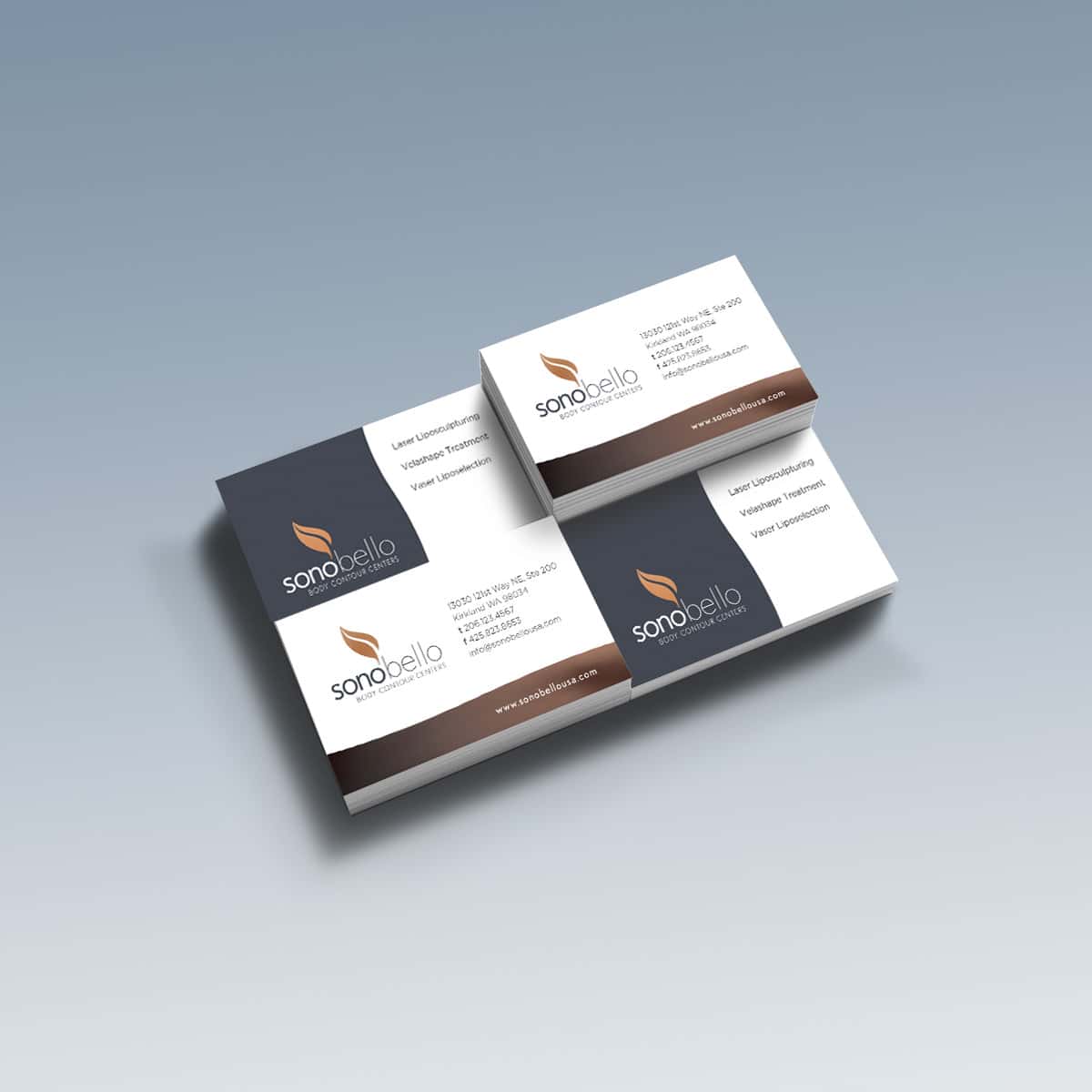 Launch Company with Aggressive TV and Radio campaign
Developed a combined broadcast and online media strategy with TV, Radio, Display, and Paid Search all working together to deliver a constant stream of qualified leads at a CPA (Cost Per Acquisition) that beat expectations.
Created marketing Collateral That Connects
Developed consumer-facing marketing materials to both educate and engage the prospective consumer.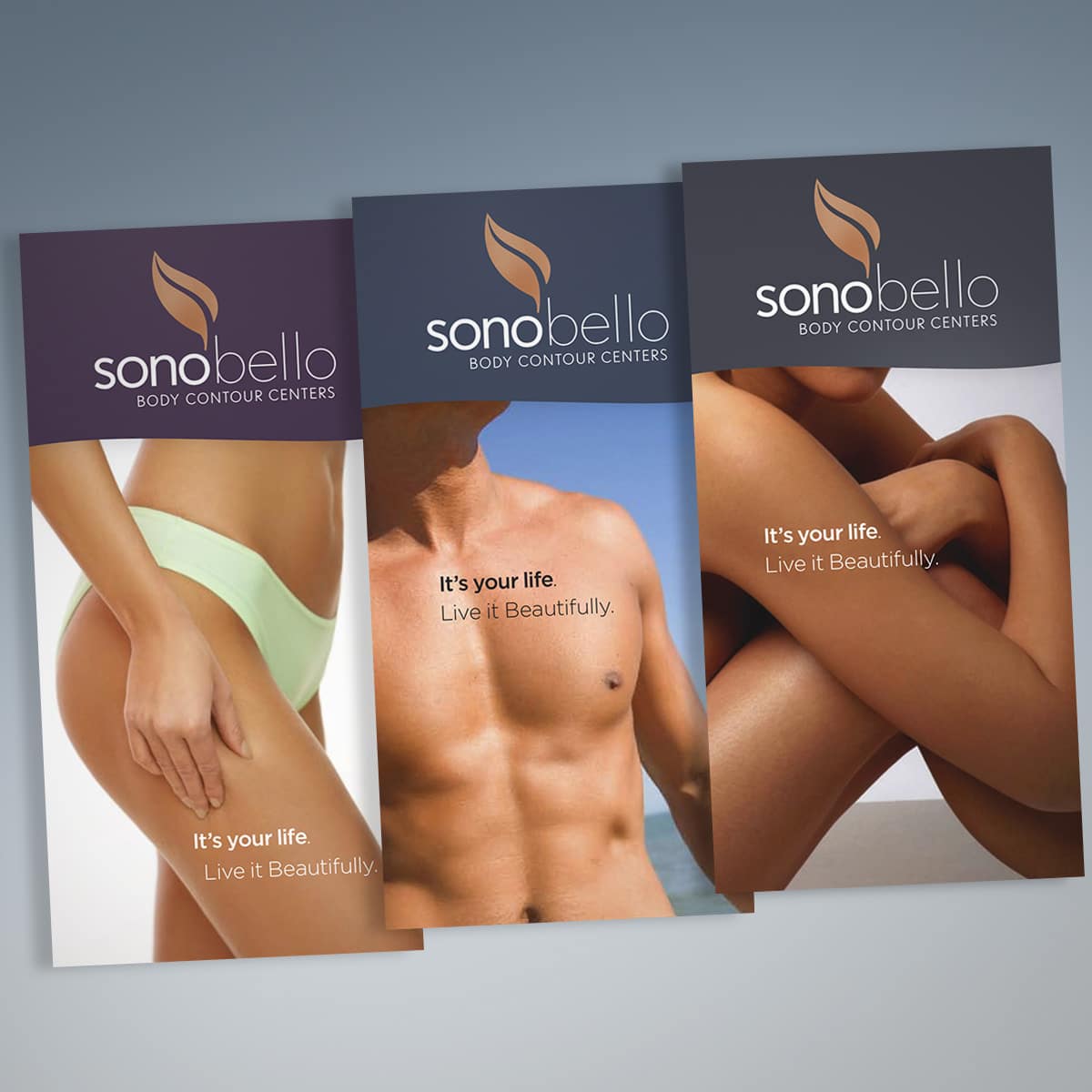 Entered the Market with a Consumer-Oriented Website
Designed and continuously optimized the website based on user data and consumer feedback. Initial consumer input led to launching with a med spa look to evoke a sense of comfort. As the brand gained category dominance, we progressively evolved to a more medical presence to build trust and credibility.
Nurturing Leads with a Strategic, Digital Outreach Strategy
Created and implemented a program of pre- and post-procedure email communications to improve the patient experience, anticipate and pre-answer patient questions, and enhance reputation.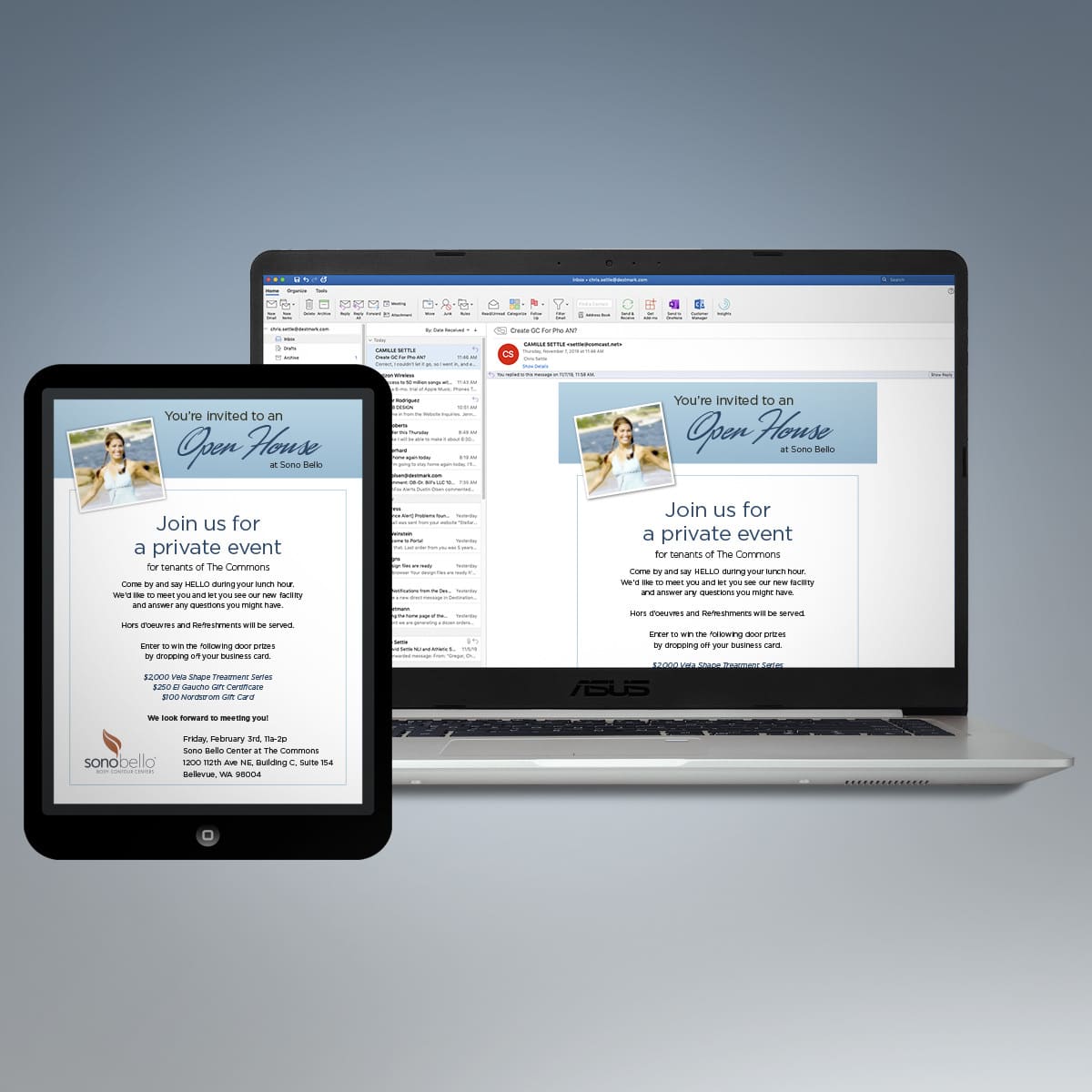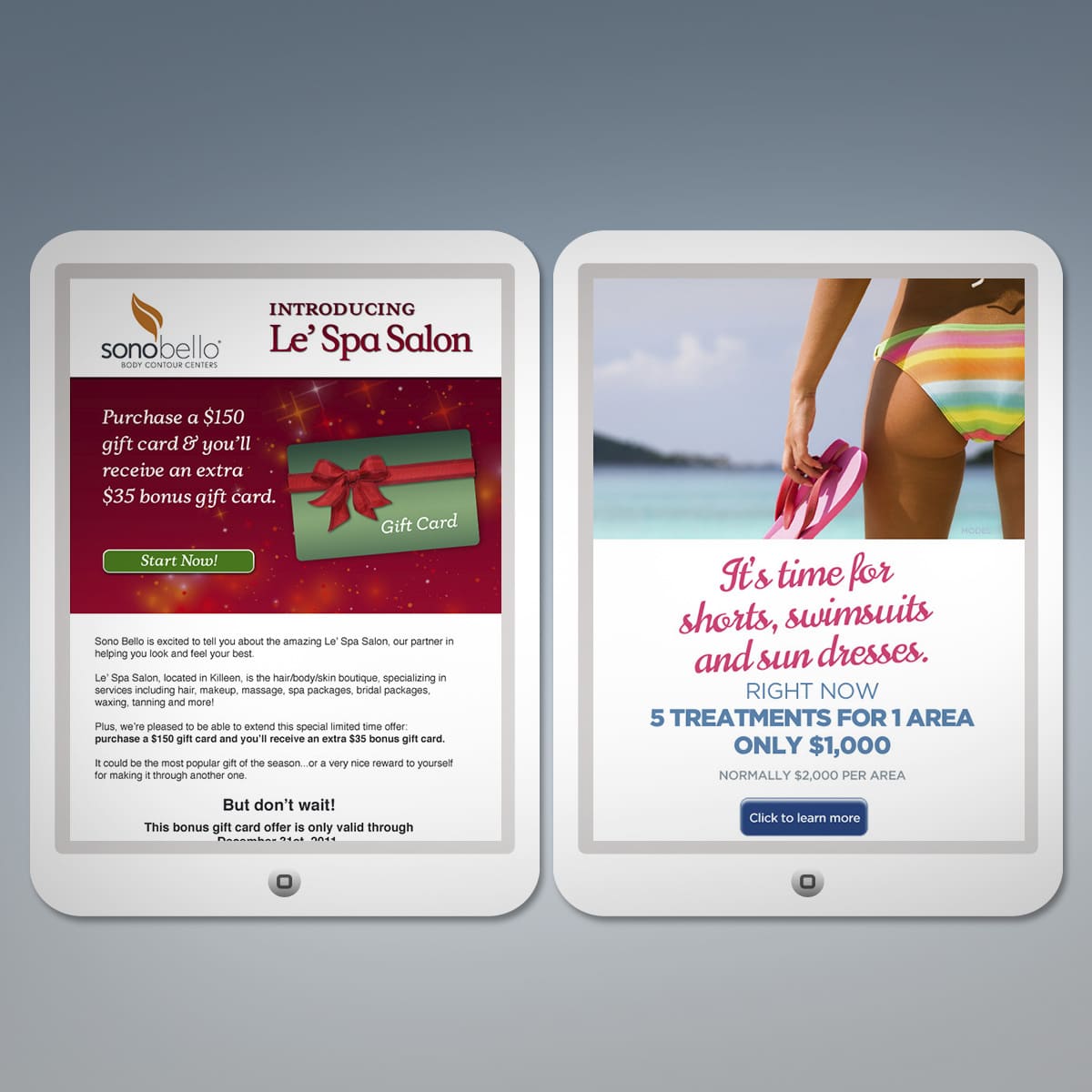 Developed a Trade Show Presence to Educate the Community
Carried the look over into trade show graphics. It was important for Sono Bello to gain recognition and credibility within the medical community and to attract the best talent, as well as to educate its prospects regarding the innovations they were bringing to the category.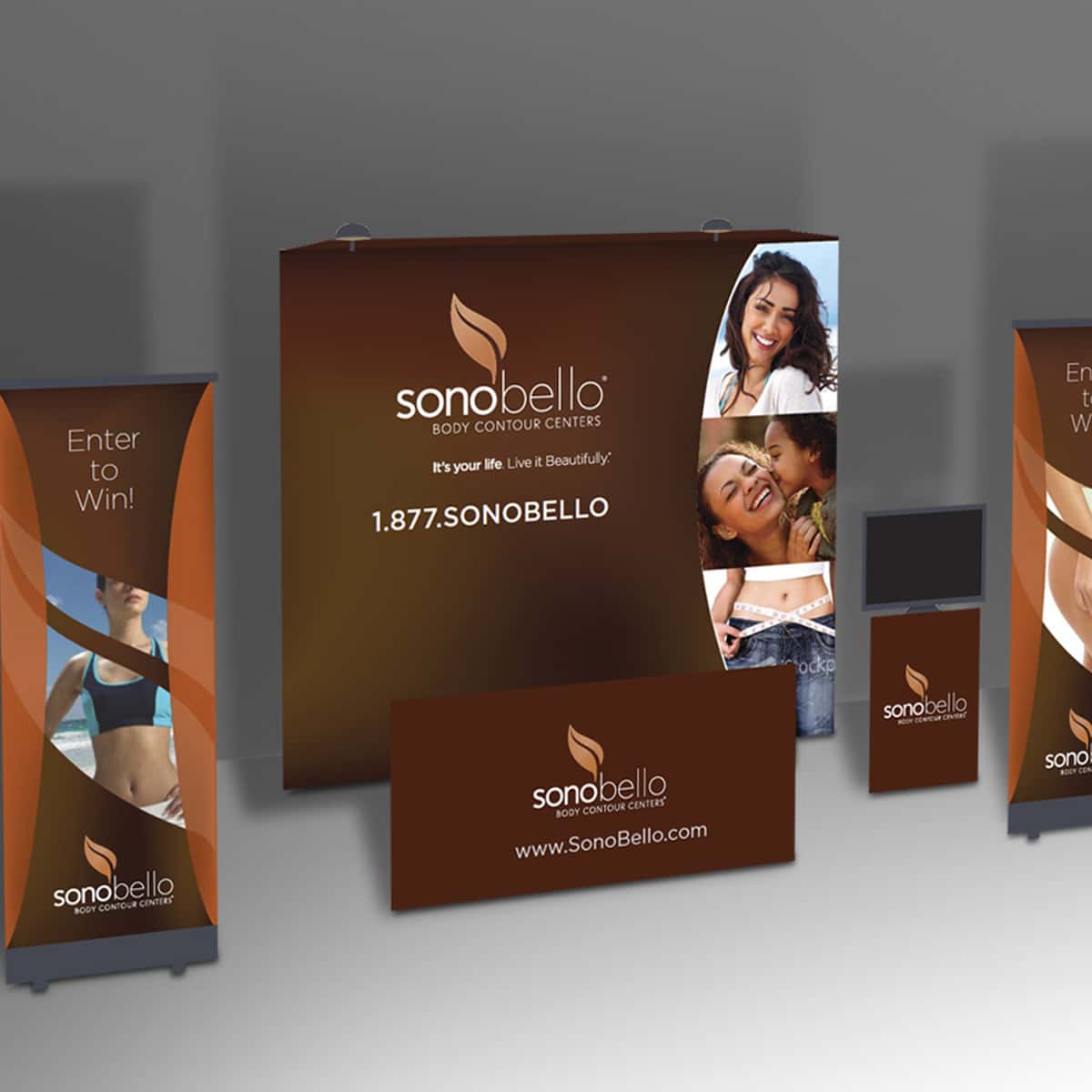 Reinforce Message with Direct Mail
Fortified marketing efforts with direct mail. Married digital campaigns with TV and radio to deliver a consistent and cohesive message and offer. The combined effort resulted in unprecedented growth.